They're putting up my sign today! Yesterday, tuesday, my sign maker Amber took down the old Max Muscle "nutrition" sign, and she started putting up the new adjust.clinic chiropractic care sign.
I think it looks fantastic: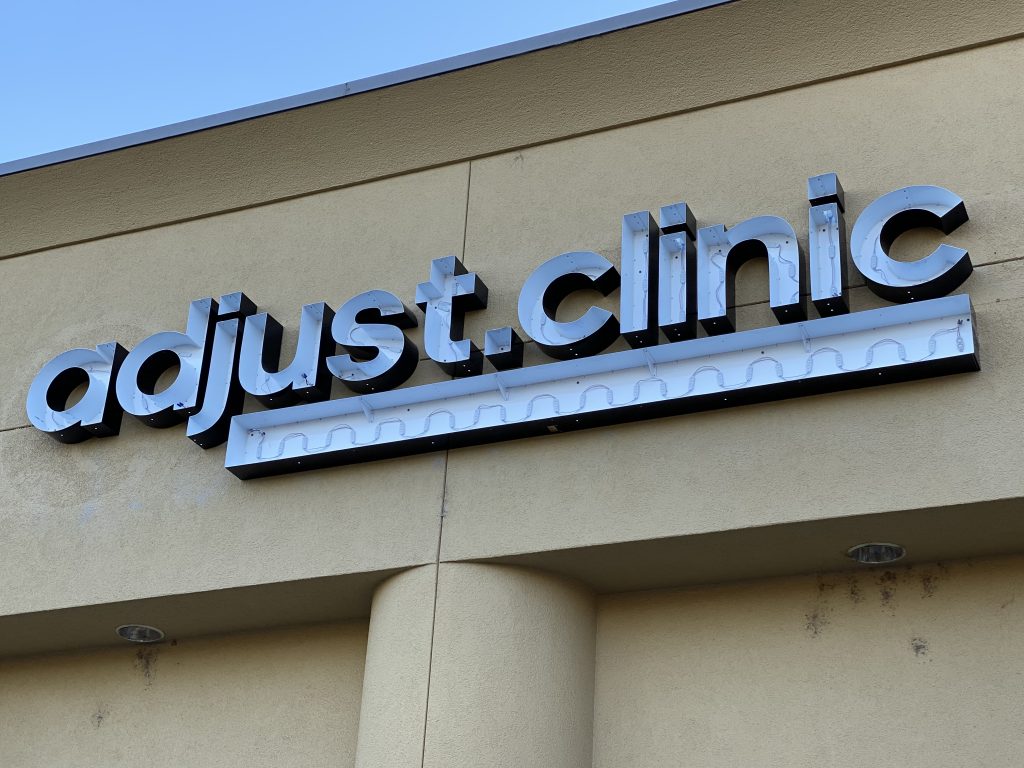 It's still not completely done. They need to attach the fronts of the letters, and in the box below, it will say "Chiropractic Care."