Who is Ryan Todd Lloyd, DC?
Dr. Lloyd graduated from Life chiropractic college west in 2002. While attending chiropractic college, he worked for the continuing education department where he attended over 1000 hours of postgraduate continuing education. Among this continuing education was his completion of the the Chiropractic Certified Spinal Trauma (CCST), Certified Chiropractic Extremities Practitioner (CCEP), Industrial Disability Evaluator (IDE), and California Worker's Compensation Qualified Medical Evaluator (QME) licensure. 
He moved to Sonoma in 2002 for an early graduation preceptor-internship with a private practice. Shortly after, he started his own practice, and has been involved with the development and success of several types of chiropractic practices in California and Utah. 
Dr. Lloyd has a special interest in neck pain and injury. Neck injury after a car accident or sports injury can have life-long consequences, and any injury to the spine must be treated systematically and consistently. The tools that are available at adjust.clinic include kinetisense functional evaluation, interferential and electronic muscle stimulation, radial shockwave therapy, activator technique, chiropractic drop techniques, and of course, good 'ol fashioned specific chiropractic adjustments. 
adjust.clinic chiropractic clinic tour
What is the Purpose of adjust.clinic?
Adjust.clinic was established in 2002 in a high traffic area in Petaluma. The purpose of this clinic is to provide relief for those who suffer from neck injury and pain, and for athletes who are interested in improving their performance. 
For those who have suffered a recent neck injury from a car accident or a sports injury, we start with a neurological and orthopedic examination, a history of the present injury, medical history, and we establish a baseline of care with outcomes questionnaires. 
As you recover from your injury and pain, we chart your progress with our objective measurements from Kinetisense evaluations and subjective measurements from your outcomes questionnaires. Knowing where your injury started and how it has progressed allows us to understand the toll the injury had on your daily activities, and how it could have had worse outcomes without treatment.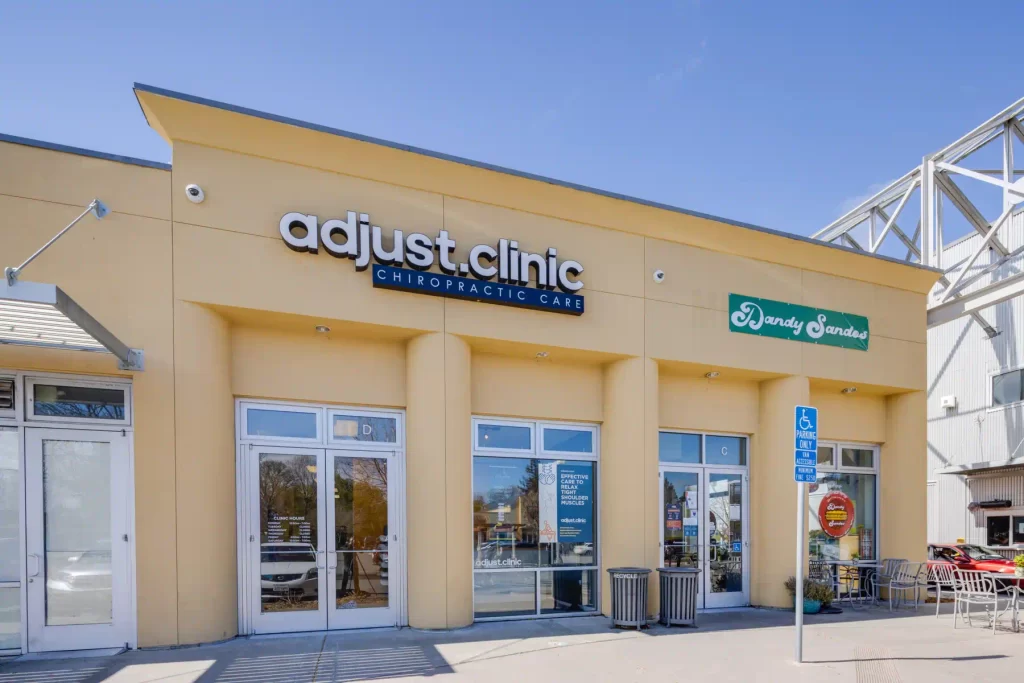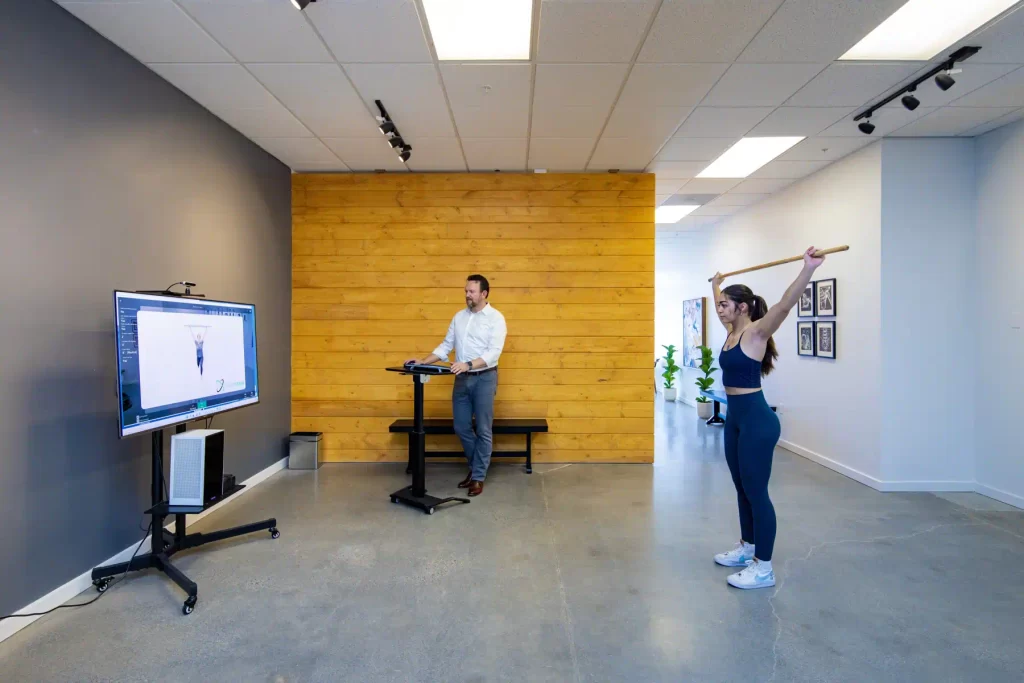 Do you help Athletes in Petaluma?
We have designed this clinic to support athletes too. We work with CrossFit athletes, ultramarathon trail runners, high school athletes, and weekend warriors. 
We have designed our care to provide an objective, scored evaluation using Kinetisense technology, including the KAMs assessment. And with this information, we promote symmetry and mobility through chiropractic adjustments, and we promote stability and strength through recommended exercise programs. 
For athletes who suffer an injury or setback, we are equipped with experience and tools to address the injury. We have interferential stimulation, hydrocolator heat packs, and kinesiology taping. For chronic injuries that are slow to resolve, we offer radial shockwave therapy, also known as extracorporeal shockwave therapy (ESWT.)